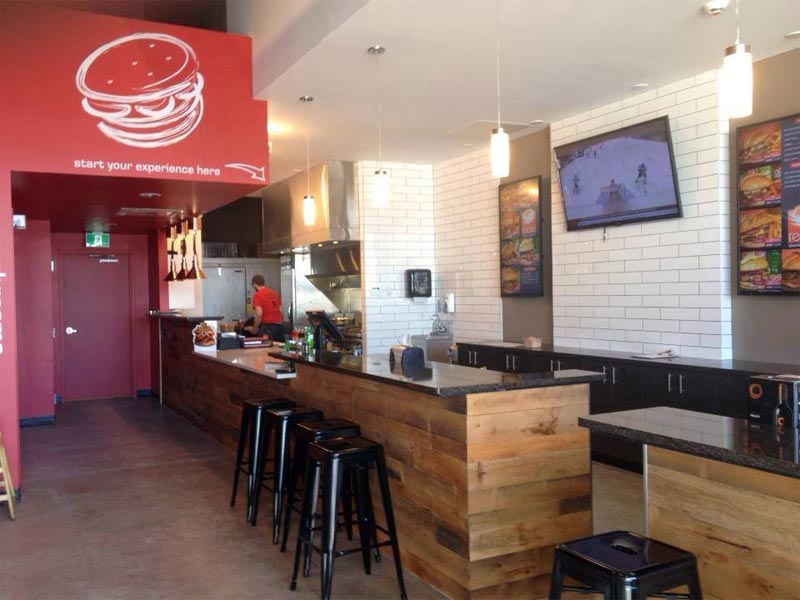 FREDERICTON—Uptown is reLiSH's latest incarnation of the ultimate gourmet burger experience. Wilden installed and sourced the new vertical digital menu boards and created a rich motion graphics creative to enhance user experience. "With these menu boards our customers will be able to first eat with their eyes" - Laura (elle president of reLiSH) said as she briefed Wilden's creative design team.
The Fredericton Uptown location features a self-serve lunch and a full-service dinner - the very best of both worlds! We are also licensed with a fine selection of local craft beers.
Our signature burger, the Big Bang, was inspired by the uniqueness and innovation of the Knowledge Park area of Uptown Fredericton. The Big Bang is loaded with Chorizo, Baked Beans, Cheddar Cheese and an Egg Omelette!
Come in and try our "Honey Boo Boo". You'll love Relish's take on Chicken and Waffles.
---
Share this post
Related Posts
---