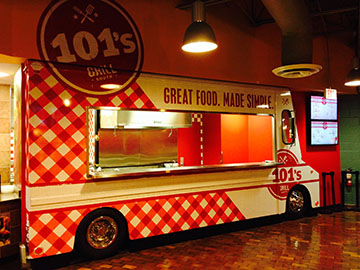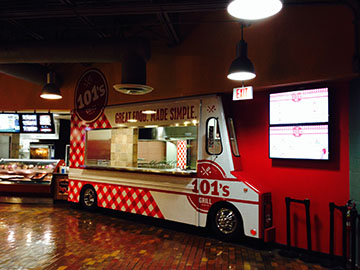 On Monday, January 13th the wait will finally be over. Carleton University Dining Services is opening their newest Burger spot "101′s Grill" in the University Centre Food Court.
Food Truck
With the increase in demand for Food Truck's in the City of Ottawa it was only fitting to bring one in doors! 101′s Grill is an actual Food Truck, cut right down the middle, and brought into Carleton University's Food Court. 101′s Grill's menu is designed and overseen by the talented team of Chefs at Carleton University Dining Services. The 101′s burger is a fresh all beef patty with no fillers or additives.
Poutine, Milkshakes, and Fries Oh My!
The delicious menu at 101′s Grill features fresh cut fries, three different types of poutine, milkshakes made with delicious ice cream and for the vegetarians a delectable veggie burger.
Monday – Friday 10:30am – 6:00pm
Now open at the University Centre Food Court

---
Share this post
Related Posts
---